Training is an important part of owning a dog. A well-trained dog is a well-behaved dog. All dogs need to learn some basic commands and how to behave. Dog training can sometimes seem like a big challenge if you are new to it. If you have had some difficulties with training your dog in the past or getting your dog to do what you want, we have some best dog training tips for you. Try out some of these to help you find more success with getting your dog to learn new behaviors. dog training without treats
7 Best Dog Training Tips for Successful and Effective Dog Training dog training without treats
7. Listen to Your Dog
dog training without treats
Learn to listen to your dog. If your dog appears to be uncomfortable meeting another dog, animal or person, don't insist that he say hello. He's telling you that he isn't comfortable for a reason, and you should respect that. Forcing the issue can often result in bigger problems down the line.
6. Be Patient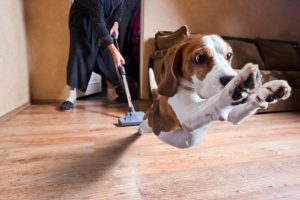 Patience will be integral to the success of your dog training. You need to remember that it will take time and effort to properly train your dog. Getting frustrated or angry at your dog for being too slow to get it will only hinder your success. If you find you are getting frustrated or angry during training then take a break and try again later. Dog training is a long-term project, but if you put in the effort you will be rewarded with a well-behaved and happy pup.
5. Be Generous with Your Affection
Most people don't have a problem being very clear about when they are unhappy with their dogs, but, they often ignore the good stuff. Big mistake! Make sure you give your dog lots of attention when he's doing the right thing. Let him know when he's been a good boy. That's the time to be extra generous with your attention and praise. It's even okay to be a little over the top.
4. The Right Rewards
Most dogs can be trained with the right kind of treat or reward. Try a few different things and work out what motivates your dog the most. Some dogs are food motivated while others love praise or a favorite toy or a game of catch. Once you know what he loves you should always reward your dog for good behavior during training sessions.
3. Tell Him What You Want Him to Do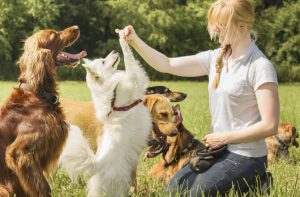 There is nothing inherently wrong with telling your dog "no," except that it doesn't give him enough information. Instead of telling your dog "no," tell him what you want him to do. Dogs don't generalize well, so if your dog jumps up on someone to say hello and you say no, he may jump higher or he may jump to the left side instead of the right. A better alternative would be to ask him to "sit." Tell him what you want him to do in order to avoid confusion.
2. Be Consistent
Whenever you're training your dog, it's important to get as many family members involved as possible so everyone's on the same page. If you are telling your dog "off" when he jumps on the couch and someone else is saying "down," while someone else is letting him hang out up there, how on earth is he ever going to learn what you want? Consistency will be the key to your success.
1. You Get What You Reinforce – Not Necessarily What You Want
If your dog exhibits a behavior you don't like, there is a strong likelihood that it's something that has been reinforced before. A great example is when your dog brings you a toy and barks to entice you to throw it. You throw the toy. Your dog has just learned that barking gets you to do what he wants. You say "no," and he barks even more. Heaven forbid you to give in and throw the toy now! Why? Because you will have taught him persistence pays off. Before you know it you'll have a dog that barks and barks every time he wants something. The solution? Ignore his barking or ask him to do something for you (like "sit") before you throw his toy.